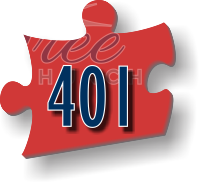 Dream Team 401 – Third Sunday of each month
We define success here at Live Free Church as: Moving people from where they are to where God wants them to go. We do that by helping people discover the gifts that God has placed within them and then empowering them to use those gifts on the Dream Team!
The Dream Team is a group of incredible people who have discovered their gifts and passions and are actively serving in them. From creating a comfortable environment by serving on our Hospitality, Greeter, Parking or Usher Teams, to leading the next generation to Jesus by serving on a Live Free K!dz Team, to crafting a dynamic worship experience with the Worship Team, to deepening relationships and helping people heal by leading a Small Group or reaching out to our community (Local Outreach Teams) and world (Missions Team) - we are a group that forcefully advances the Kingdom of God.
This team is all about one thing: serving God by serving His people. If you desire a life filled with joy and growth and community, email us and come join the team!
Join the ministry area of your choice to learn more about how to be involved. This class takes place on the third Sunday of the month.
How to join the Dream Team
• Complete the Growth Tracks.
• Complete the leadership application and Honor Code.
• Interview with a ministry leader.